Jet Handheld
$98.97
$49.97
You save:

$49.00 USD

(49.51%)
Jet Handheld
$98.97
$49.97
You save:

$49.00 USD

(49.51%)
Product Description
Description
Improve Your Shower's Pressure Within seconds...
Our handheld Jet Shower increases water pressure by 300%. Jet Shower is designed with microjets that boost the flow of water, providing you with the most luxurious shower possible.
Will this be an improvement from my current showerhead? Yes, the Jet shower feels like your directly underneath a tropical waterfall. It's as if you are standing beneath a torrential downpour. Allow the Microjets to massage your muscles and rinse the stress from your skin.
Enjoy a luxurious 5-star shower experience each and every day. Try it for 30 days and if you don't agree with it, we'll issue you a full refund straight back.
Benefits
- Boosts Water Pressure By 300%
- Relaxes Sore muscles
- Saves Time Rinsing Of Soap
- Tool & Stress-Free Installation 
- Improves the Aesthetic Of Your Bathroom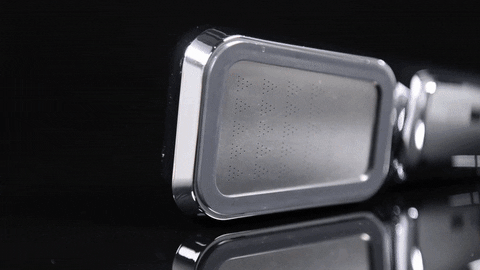 Results
 ☄️ A hot Jet Shower will increase blood circulation in your body relieving pain and reducing inflammation. Giving you that boost you need in the mornings to start your day strong.
💧 A cold Jet Shower will boost and improve your metabolism, strengthen the immune system, and release endorphins. Take a cold jet Shower anytime during the day to give your body the boost it needs.
How Does It Work 
Jet Shower is simple but extremely effective and life-changing. The Jet Showerhead is designed to increase water velocity, forcing water through a constricted area and pushed out through various microjets.
Imagine holding your hand over a running tap, the water splashes forcefully out the side, right? This is similar to the technology being used in The Jet Shower Head, however, water is forced out from above your head. It's just like being under a tropical waterfall...
Who Is This For?
Have you ever been to a 5-Star luxurious spa and have been amazed by the showers comforting water pressure? 
If you said yes then the Jet Showerhead is for you. Experience a 5-star shower experience from your own home on a day to day basis. 
No extra water is being used, so say goodbye to expensive water bills. Boost your health, relieve yourself from aches and pains. Make your bathroom complete...
-
See what customers think of our Jet Showerhead at the bottom of this page...
*Shower hose not included, head only*
Shipping
All orders are processed within 48 hours of their initial placement. We process all orders from 5 am to 5 pm PST on weekdays, and 5 am to 3 pm PST on weekends. All orders will be shipped out and received within 5 - 8 days.
Tracking
Tracking numbers will automatically be updated as soon as our warehouse processes your order. Click here to access your real-time shipment progress.
Our Guarantee
We offer a 30-day money-back guarantee as long as the original packaging does not have any rips, defects, or insufficient wrapping. We truly care about our customers and are happy to help answer any questions you may have, including the creation of return labels. If you would like to reach us, you can email us at Support@modelbath.com and our award-winning customer service team will get back to you in a timely manner.
Q&A
QUESTION AND ANSWER
Does this unit have built-in temperature controls or are additional water handles required?
Hello Kate, This shower panel does allow you to control the water temperature directly from the shower panel itself. We hope this information helps! Kind Regards, Interior Intellects Support
Is this easy to install or is it recommended to have this professionally installed?
Hello Jessica, Thank you for your inquiry. The shower tower is designed for easy wall mount installation without difficult plumbing or drilling. Simply connect the correct H/C valves and mount to your preference. Kind regards, Interior Intellects Support.
Can you use the showerhead and jets at the same time?
Hello Robert, Thank you for your inquiry. All the functions of the shower panel can be used simultaneously. Kind regards, Support
Does it require electricity for the temperature gauge?
Hello Ed, Thank you for your inquiry. The shower panel is hydropower meaning it is powered by the running water. 
Where do you put the batteries for the lights?
Hello Ben, Thank you for your inquiry. The shower panel is hydro-powered meaning it is powered by running water. Kind regards, Interior Intellects Support.
How difficult is installation?
Hello Grace, This unit was designed to easily connect to your direct water lines in your home and simple mounting instructions. If you are not comfortable connecting the water lines yourself we would suggest speaking to an installation professional. Kindest Regards, Interior Intellects Support
Does this have a thermostatic valve control?
Thank you for your inquiry. The shower panel features a temperature control valve and a built-in pressure-balancing valve to maintain constant water pressure. Kind regards, Interior Intellects Support
How can I get more water pressure from the shower?
Hello Paul, Per the state of California law, all shower panels come with flow restrictors. If the regulations in your area do not require flow restrictors, they can be removed. Here is a link to the video on how to remove the flow restrictor to allow more water to flow: https://youtu.be/DLfzYHgVqY8 Kind regards, Interior Intellects Support.